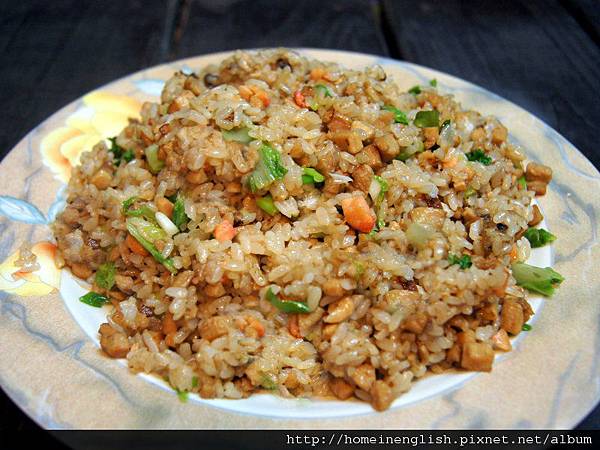 Ingredients:
Salted salmon – 70g
Chicken breast – 200-300g
Bok choy or other green leaf vegetable – 100g
Cooking oil – 2 table spoons
Soy sauce – 1.5-2 table spoons
Cooking oil – 1 tablespoon
Hot cooked rice – 4 bowls
Green onion – half bowl (diced)
MSG – to taste (optional)
Methods:
1)Cut salted salmon into 0.5cm cubes, the chicken breasts into 1.0cm cubes, and the vegetables into bite-sized pieces.
2)In a sauté pan, heat 2 tablespoons of cooking oil. Add the chicken cubes and sauté over high heat until done.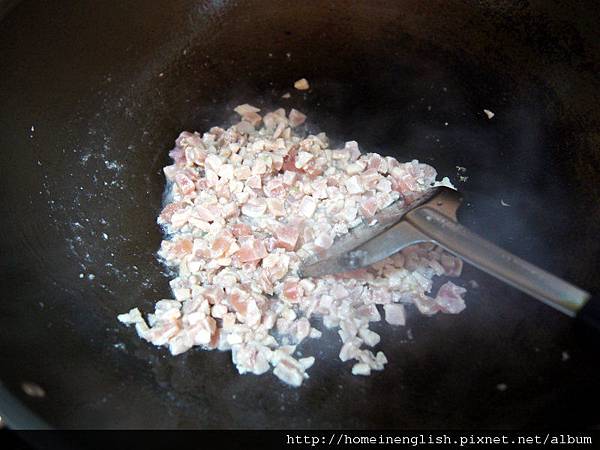 3) Add the soy sauce, stirring frequently, until the chicken absorbs the sauce and the sauce almost dries up. Remove the chicken from the pan.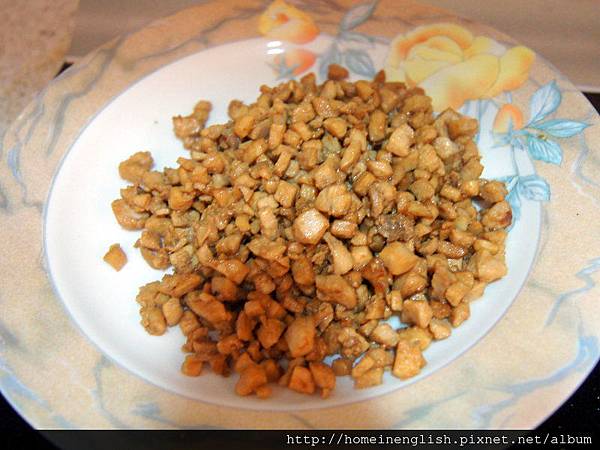 4)In the same pan, heat 1 tablespoon of cooking oil. Add the salmon cubes and sauté over low heat until nice aroma is smelled.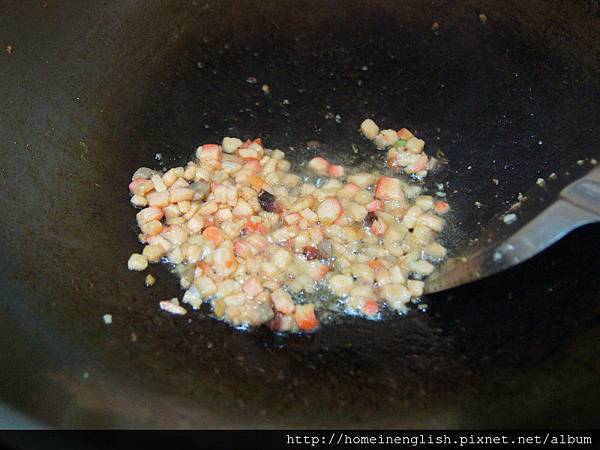 5)Stir in the hot cooked rice, diced green onions and a pinch of MSG, stirring frequently.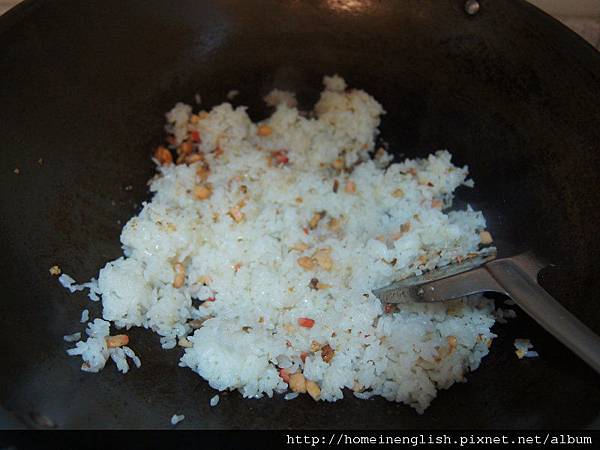 6)Keep stirring until the rice gets fluffy. Add the vegetables and the cooked chicken cubes to the rice, stirring, just until mixed.
7)Taste the rice, salmon and chicken in one bite to see if more salt is needed.