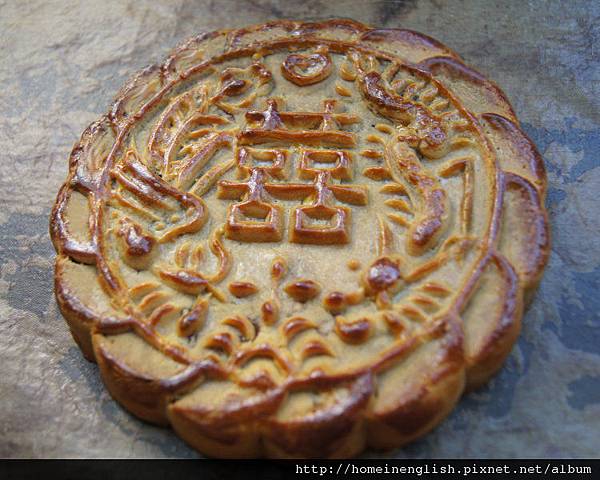 Recipe For one cake
Flaky dough:
40g invert syrup
15g peanut oil
1/6 teaspoon alkaline water
1/6 teaspoon salt
60g low gluten flour
10g high gluten flour
Filling:
300g red bean paste
30~40g crushed walnuts
flour (to prevent sticking)
egg liquid:
1 egg yolk
1/2 tablespoon water
dragon-and-phoenix mold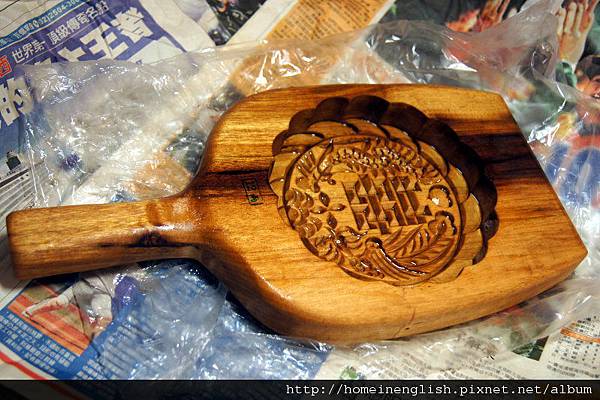 Methods:
1. Mix the invert syrup, peanut oil, alkaline water and salt well. Add the sieved flour into the mixture. Don't over stir, and, optionally, let the dough rest for one hour.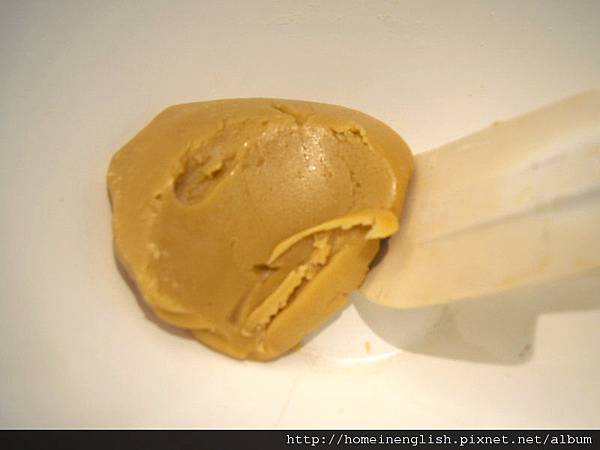 2. Mix the red bean paste and the crushed walnuts and shape the mixture into a ball.
3. Flatten the dough with palm to form a circle. Place the filling in the center. Gather the edges to enclose the filling and pinch to seal. (Tips: Do this process with two hands. Press for adjusting the filling with the thumbs.)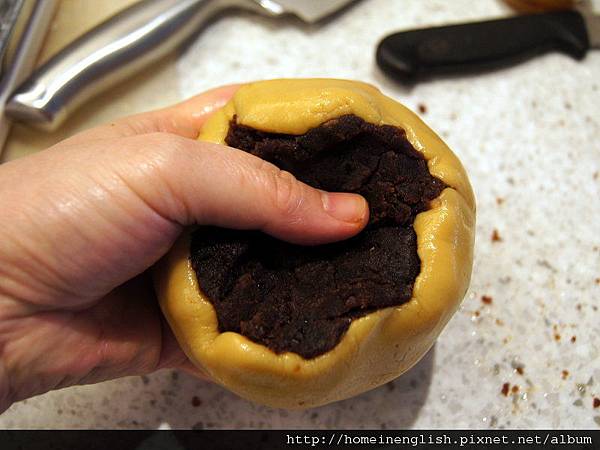 4. Make sure the wrapper is evenly thickness.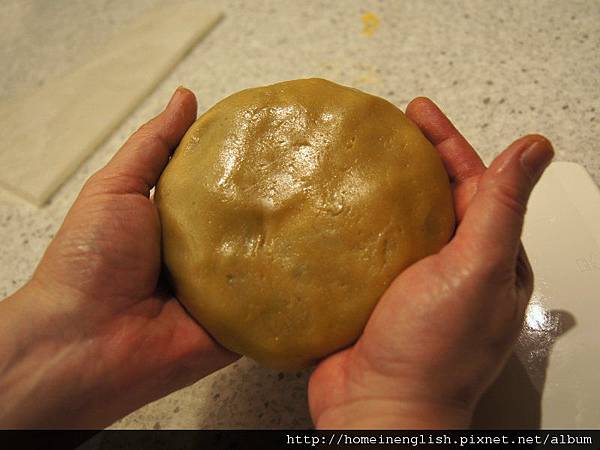 5. Slightly flatten the packet. Powder the packet with a little flour.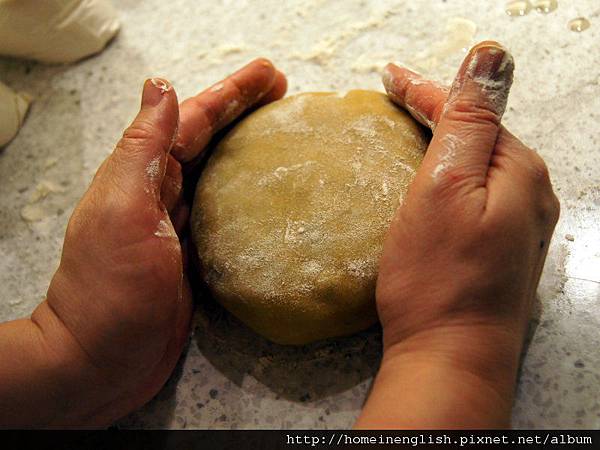 6. Place the packet in the mold, gently press to fit.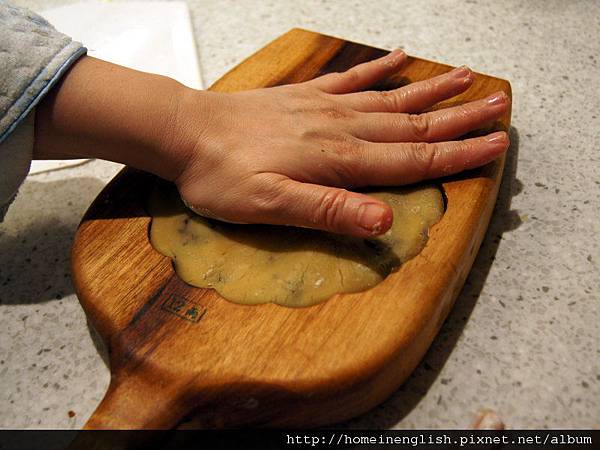 7. Invert and remove the mold. (Note the molded packet should be place onto the baking sheet for your convenience to move. Brush some peanut oil onto the mold's surface to keep from stickiness, if you still want to mold another one.)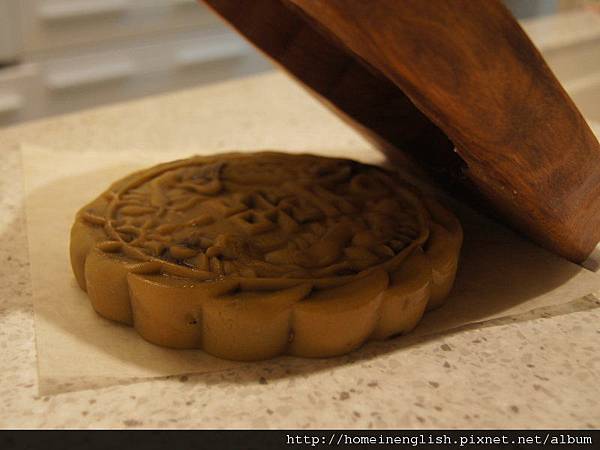 8. Gently brush some egg liquid onto the packet's surface with carefulness; you don't want to spoil the design.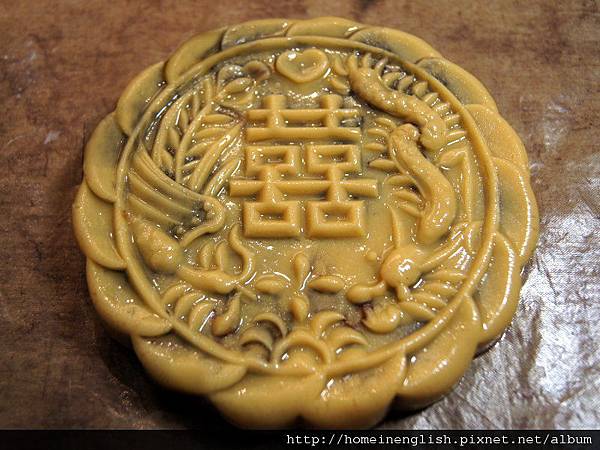 9. Preheat the oven in 175℃. Set the packet at the upper-middle layer and bake it for 20 minutes.
10. Brush egg liquid onto the bulge part of the design again on the half way of baking.
11. Package up after completely cool down. Taste even better after setting two days just like the Cantonese moon cakes do.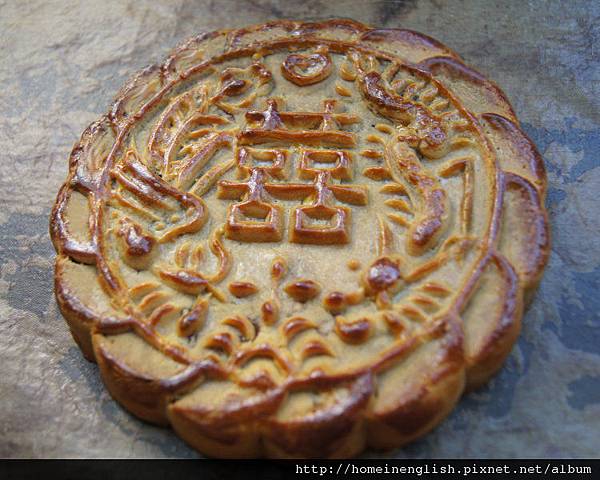 Note:
Baking supply stores have alkaline water and invert syrup up for grabs. Both fresh and baked walnuts will do, but please be careful of not to scorch the walnuts.
Brushing egg liquid onto the stamp bulge help creating the 3-D effect the design, but please mind that there must no egg white in your egg liquid or the egg white would form small bulges on the surface of the bride cake.