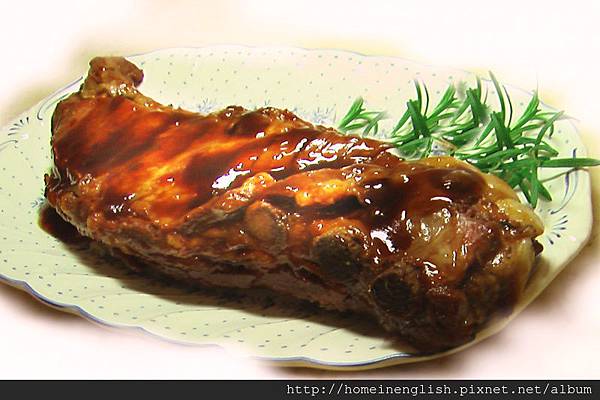 Ingredients
Pork Back Ribs(or Pork Spare Ribs) – 2400 g (5.3 pounds)
Water – 3 1/2 Cups(840 ml)
Soy Sauce – 1/2 Cup(120 ml)
Sugar – 3 Tablespoons
Five Spices – 1/4 Teaspoon
Ground White or Black Pepper – 1/4 Teaspoon
Steps
1) Boil the water in a large stock pot. Place the ribs into the boiled water to drain grease. Get the ribs out of the water. Set aside.
2) Except the ribs, mix all the other ingredients in a clean stock pot. After bring the sauce to a boil, place the ribs into the sauce.
3) Cover and cook over medium heat for approximately 15 minutes.
4) Switch the heat to small. Cover and simmer for another 1.5 hour until they are falling off the bone tender.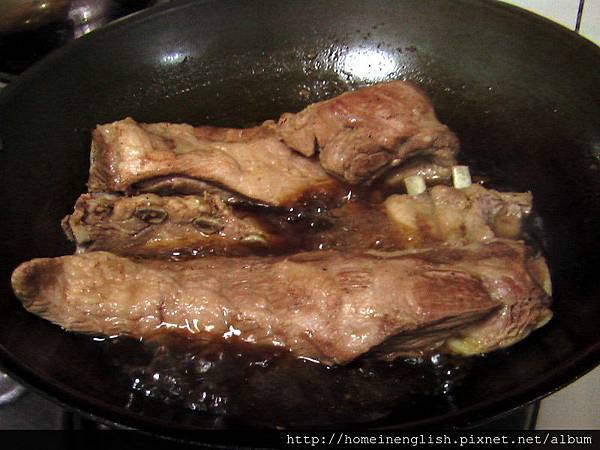 5) Add water or reposition the ribs as necessary during simmer process.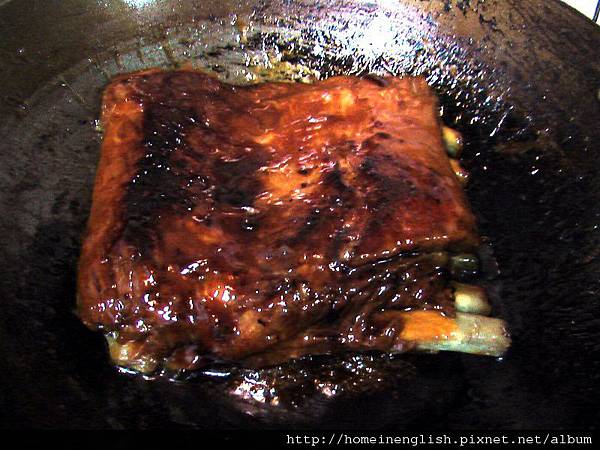 6) Place the ribs on the plate. Pour the caramelized sauce over the ribs to serve.