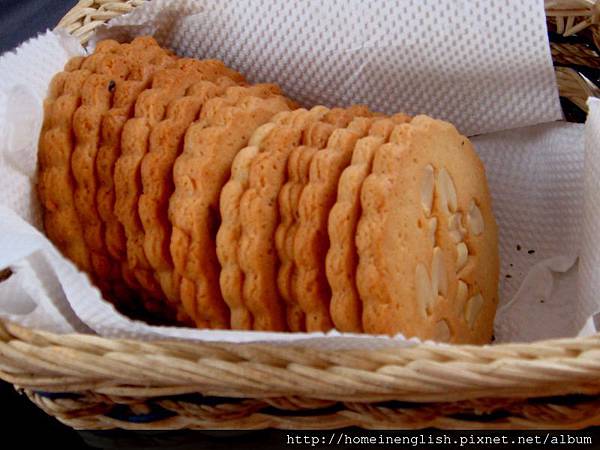 Makes 32
Ingredient
2 whole egg
180g caster sugar
100g melted butter
1.5~2Tbsp soy sauce
200g all-purpose flour
200g plain flour
Hint Baked peanuts
1 7.5cm fluted round cutter
Steps
1) Stir sugar and egg together, and leave it until the sugar dissolved.
2) Add the butter, soy sauce and flour and mix to form smooth dough. You can make the dough either way by hand or by the food processor.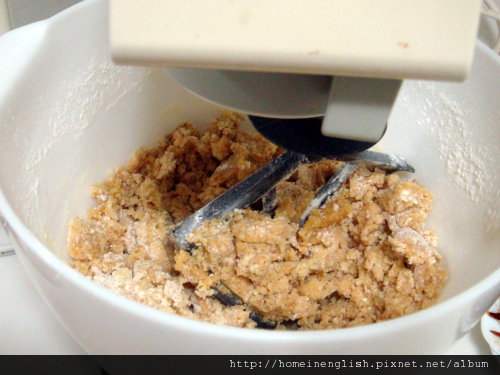 3) Place the dough on the baking parchment (approx.39x33cm) and cover with another baking parchment above it. Then roll it out until it is almost fit the baking parchment. Make sure it is even thick.
4) Remove the top baking parchment. Make 20 marks on the flatten dough by using the fluted round cutter.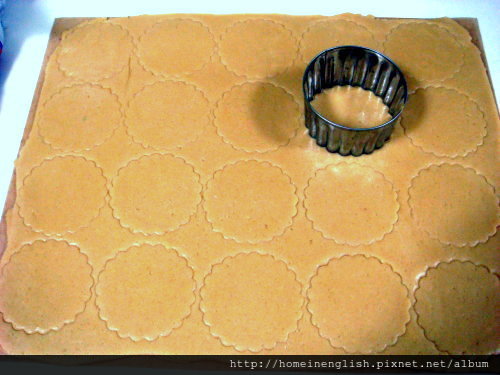 5) Place several chopped peanuts or other favors in the centre of each mark.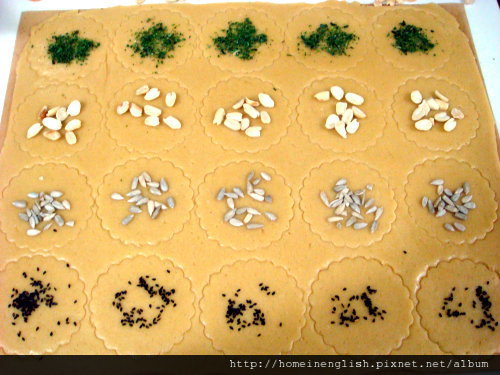 6) Cover the dough with the baking parchment once more and roll gently to make flat.
7) Remove the top baking parchment. Press out 20 shapes from the dough this time.
8) Take out all the excess dough between each of shapes.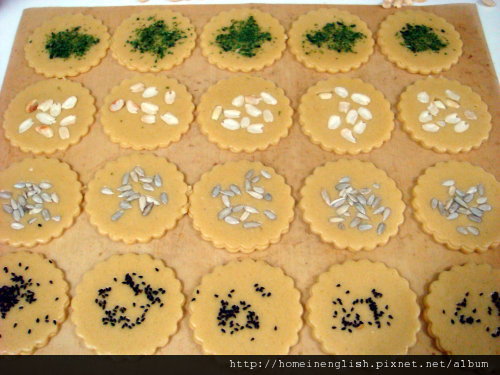 9) Cover the shapes with the baking parchment and fit another baking tray on the top. It results the biscuit neat.
10) Preheat the oven to 170℃. Place the baking tray on the top shelf of the oven for about 20 mins. Make sure that they all turn golden brown, otherwise leave in the oven for few more mins.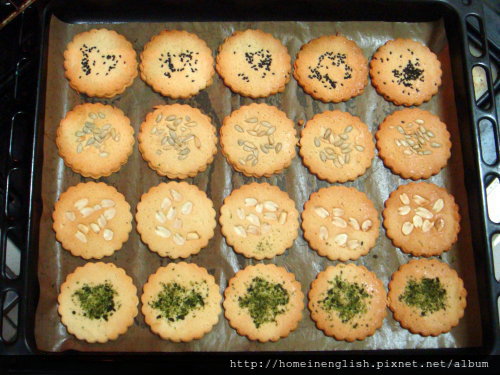 11) Use the surplus dough from the making process (8) to make another 12 pieces.
Notes
You can have used sunflower seed, sesame or ground seaweed as the substitute of peanut.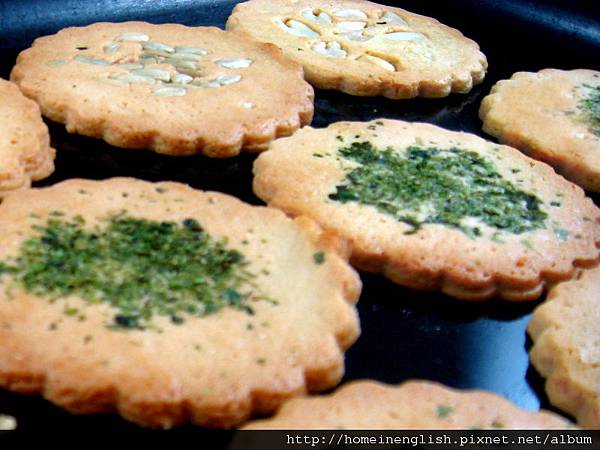 Originally, this kind of biscuit should be made with soda, which results even shorter texture and better color. However, I think the texture is also good without it. Therefore I omit it in this recipe.
If you prefer to make the biscuit into rectangle, you could cut the dough with the pastry crimper. It is easier than making into circle.